La ciudad de Klevan, en el noroeste de Ucrania, es mundialmente conocida entre los enamorados por el famoso Túnel del Amor. Esta vía de ferrocarril que une la ciudad de Klevan con una procesadora de madera, se encuentra cubierta de vegetación durante tres kilómetros creando un paraje de cuento.
Los habitantes de la ciudad cuentan que si mientras paseas por el túnel con tu pareja y pedís un deseo, éste, se cumplirá. Por ello, en primavera sobretodo, esta maravilla natural se encuentra plagada de parejas fotografiándose.

The city of Klevan, in the north-east of Ukraine is worldwide known among the lovers because of the Tunnel of Love. This railway that links the city of Klevan with a wooden factory, is all covered by plants for three kilometers long creating a perfect scenario.

The inhabitants of this city usually tell that if you walk along the tunnel with your beloved one and make a wish, that one, will be fulfilled. That's why, in spring usually, this natural wonder is filled with couples taking pictures of themselves.


Pero en Klevan no sólo esta el famoso túnel, sino que en esta ciudad encontramos el Castillo de Klevan, uno de los más antiguos de Ucrania, construido en el siglo XV.

But in Klevan we can find more than just the tunnel. In this city there is one of the oldest castles of Ukraine, built in the XV century.


No podía ser de otra manera ahora que estamos a una semana de San Valentín, que habláramos de uno de los lugares más románticos del mundo, o al menos así está considerado Klevan. Y no podía ser de otra manera que hoy habláramos de los regalos para este día PERO hoy voy a cambiar y voy a hablar de regalos para nosotras ¿por qué no? deberíamos regalarnos cosas más a menudo.
It couldn't be other way, now, a week from St. Valentine's, we needed to speak about one of the most romantic places in the world, or that's how Klevan is considered. And it couldn't be other way that today we needed to speak about gifts for our beloved BUT I'm going to change that and talk about gifts for us. Because why not? we should be loving/treating ourselves more often.
1. Un día de Spa. En Madrid yo me quedo con el tratamiento
TachaExperience de Tacha Beauty
. Tratamiento facial, masaje de cuerpo entero, peeling corporal, manicura, pedicura, peluquería y maquillaje, ¿qué más se puede pedir?
1. A day at a Spa.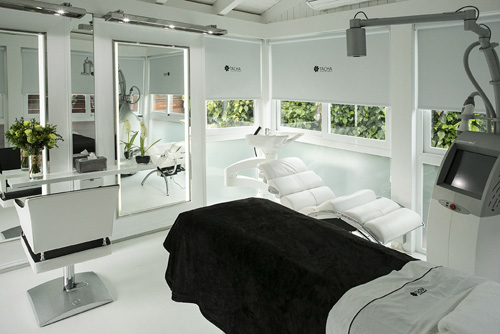 2. Una experiencia que nos suba la adrenalina. Conducir un coche a muchos kilómetros por hora, salto en paracaídas, puenting, rafting, etc. Aquí en Toronto lo tenemos fácil con el
EdgeWalk
.
2. An amazing experience. Driving an expensive car really fast, scuba diving, rafting, etc. In Toronto we have it easy with the
EdgeWalk
.
3. Una tarde de compras. Mi favorito. ¿Queréis controlar lo que gastáis? Sacad dinero en efectivo y dejad las tarjetas en casa. ¡A disfrutar!
3. A shopping evening. My favorite. You wanna know what are you expending? Withdraw some cash and leave the cards at home. Enjoy!
¿Tu qué te vas a regalar? What are you going to gift to yourself?
- M